We are extremely experienced in handling Family Court matters; we have great success in the Family Court, and would be happy to help you with a case pending in the Family Court.
New York has family related matters in two courts: The divorces are handled by the Supreme Court, but most other family matters are handled by the Family Court.
We handle the following kinds of cases that are often Family Court matters:
Child support
Child custody, visitation and parenting plans
Protective Orders where domestic violence has occurred or is alleged
Adoptions
Guardianship of minor children
Child Abuse and Neglect proceedings brought by the Department of Family and Community Services of New York State
The Family Court also handles Petitions for supervision of minors, and Juvenile Delinquency proceedings, but we rarely get involved in those matters.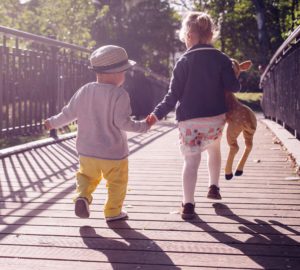 SHOULD YOU GO TO FAMILY COURT OR SUPREME COURT?
When a couple is divorcing, they have a choice of whether to have their child related issues heard in Family or Supreme Court. The Supreme Court is the only court to handle the entire divorce matter, but the Family Court is best suited to deal with complex custody matters, rather than the Supreme Court. There are times where it is best to file for custody and support in Family Court first, and then proceed to Supreme for the remaining issues of the divorce. Only by consulting with an attorney will you know what is the best way to proceed in your particular case. The lawyers in our firm are very experienced and can assist you in making the best procedural decision for you and your children, and can guide your through the entire process, regardless of what court you end up in.
HOW DOES FAMILY COURT WORK?
Proceedings in Family Court require the physical appearance of both parties and their attorneys at virtually all Court dates. Cases generally begin with what is called a "first appearance", at which time the Judge determines whether any temporary court orders are appropriate, whether a lawyer needs to be appointed for the children, and sets a schedule for the continuation of the case. The Judges also generally try to determine if the matter can be settled without any further Court involvement. Court appearances and hearings (also called trials) are scheduled as necessary to resolve the case.
HOW SHOULD I PREPARE FOR FAMILY COURT?
Sometimes it is necessary for the lawyer and client to spend a lot of time preparing for a Family Court appearance, in which case you will work with your lawyer and perhaps our paralegal, to be ready for Court. Even when a lot of preparation is not necessary, our general practice is to have an in person meeting or at least a telephone call with any client who has a Family Court appearance ahead of time to be sure we have all the information we need and you are alerted to what might happen by your attorney prior to the appearance.
You should plan to dress conservatively for Court, and do your best to ask any questions you have about what to expect ahead of time.
You should do your best to put your best foot forward while in Court.
HOW LONG WILL A COURT APPEARANCE TAKE?
Any Family Court appearance is a time consuming event. If your case is scheduled for the morning, assume you will be there until 12:30 pm. If your case is scheduled for the afternoon, assume you will be there until 4:30 pm. Even if your matter takes very little time in front of the Judge or Magistrate, the Court is often congested and you cannot count on getting out quickly. Bring something to read because you might be sitting in the waiting room for a long time.
WHAT IS A "LAWYER FOR THE CHILD"? WILL MY CHILDREN HAVE TO GO TO COURT?
The Court generally appoints a "lawyer for the child" in cases where a child's voice is needed in the proceedings, especially in custody and parenting plan cases. Although children rarely are required to go to Court, and their "lawyer" speaks for them, in some visitation and custody cases the Family Court Judge directs that the children meet with the Judge and their "lawyer". A "lawyer for the child", if appointed, will meet with your child or children, and will represent their point of view in the court proceedings.
---
Call Now for a Consultation: 845-896-9651